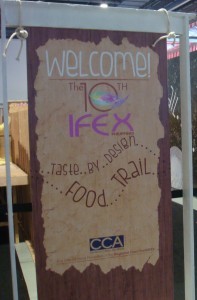 The International Food Expo (IFEX) always offer fresh ingredient to my taste buds, but this year it made me appreciate more our own local products!
Every 2 years, IFEX holds its food exhibit at SMX, Mall of Asia to display and share the world's indigenous ingredients and innovative food creations and packaging. The Smart Works teachers had an opportunity to explore this year's glocal food ideas last May 22, 2015.
We noticed that this year's theme is organic food. From the ingredients, natural processes (no processing at all), to its packaging and booths, culture and identity were evident. Each country passionately displayed their product with distinct design and passion. Silver and gold colors gave the royalty feel to Korea's products. Japan had the very calming and minimalist design. The Philippines took a rather simple and natural look, which was very different from its usual festive theme. This development in packaging garnered applauds from most international businessmen.
We got to talk with some of our local entrepreneurs who are very passionate and ingenious. One of them is a family whose socio-entrepreneurial vision began with their grandfather's cacao farm in Davao. Since then they have created varied cacao products and maximized the fruit's use by infusing it with other ingredients. Even more surprising was the eagerness of their fourth generation children in entertaining guests in the booth!
The experience showed us that we, as Filipinos, are capable, and indeed, making entrepreneurial strides by showcasing the abundance of our country and craftsmanship. As what one teacher said, "The very experience of seeing an array of sounds, sight, and 'killer' tastes across asian and western countries will make you discover how much potential we have in terms of ingenuity.I hope our students could visit the exhibit and soon join the expo!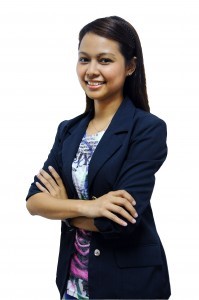 Photos and sharing by T. Jo Bautista