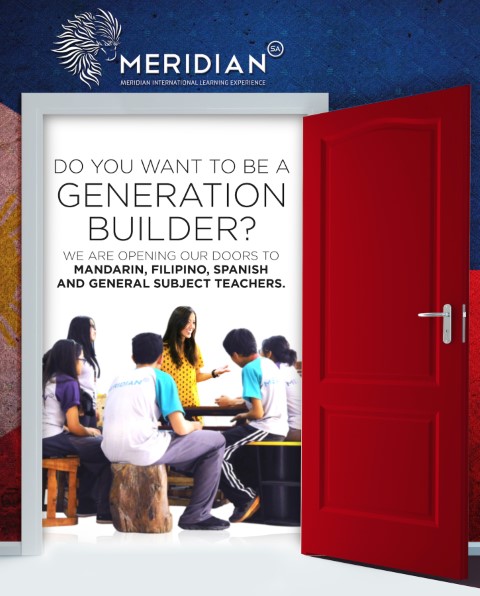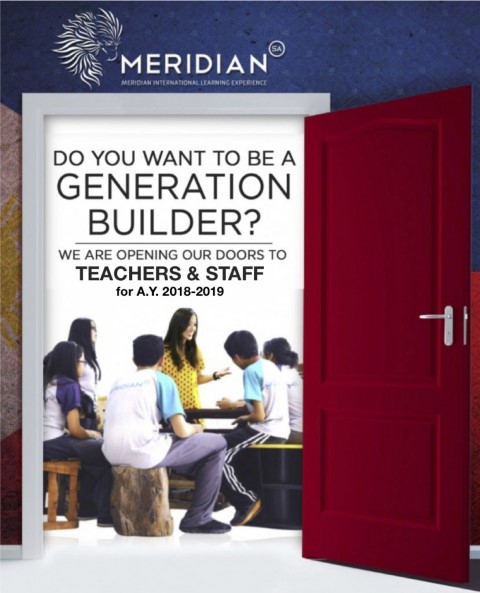 We are now accepting applicants for A.Y. 2018-2019. APPLY TODAY!
Teachers and Admin. Staff
Interested applicants* may email their updated CVs with cover letter to careers[at]themeridian[dot]edu[dot]ph. The teaching position (grade level and course you wish to teach) or the non-teaching job title should be indicated in the subject line.
ex. Subject: HS-1 Mathematics: [Cruz, Juan M.] OR Receptionist: [Cruz, Juan M.]
Choose a rewarding and purposeful career as a GENERATION BUILDER. Embark on a Meridian journey with us!
* Candidates who qualify after the pre-screening process will receive application instructions from the HRMD Office via email.