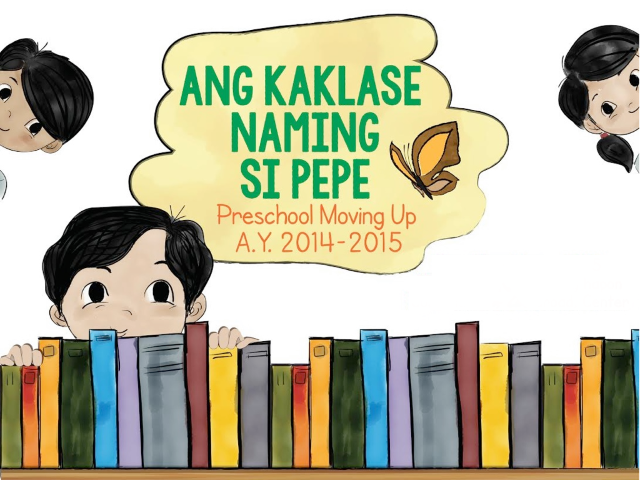 On March, 23 2015, the Preschool Department held its annual moving up program entitled "Ang Kaklase naming si Pepe: Preschool Moving-Up Presentation". This year's program took inspiration from the life of our national hero Dr. Jose Rizal, whose heroic traits such as love for country and learning with a creative and inquisitive mind were incorporated in the lessons of the preschool classes.
The program started with the wonderfully entertaining song and dance numbers of the nursery and kinder classes. They performed original compositions made in collaboration with the Preschool Department and the help of Teacher Yen and Gurong Susanne. The Prep Kalaw delivered a powerful and inspiring performance with their speech chorale piece entitled "Bayani", another original composition with words chosen by the students themselves. Prep Haribon and Apo Mynah showcased their talent and creativity by doing a live art performance that produced a collage that showed the Meridian spirit of community and working together.
After all the class performances, the Prep students received their awards that celebrated their individual talents and uniqueness. They were given their Multiple Intelligences certificates as recognition for all their works in preschool. Truly the lessons from Pepe and the stories shared in class have opened new adventures and discoveries for the preschool children. The love for learning and nurturing of their gifts would not be possible without their family and the Meridian community.