Contributor: Meliel Malagkit, Grade 10 Math, Science, and Technology walkabout representative
From the start, I've always been amazed by the concept of flight. I thought it was all about how cool it could be if I could fly, or at least ride something that can fly, but that day I realized there were more reasons to be amazed of besides that. That day where we witnessed everything that flies, I only expected to see a lot of hot-air balloons since I've never seen one up close, but I guess the experience exceeded my expectations.
Anything that flies has science behind it, because in a world governed by gravity, there has to be a basis for how we harness the air as our flying machines source for lift, thrust, drag, and gravity itself as its weight.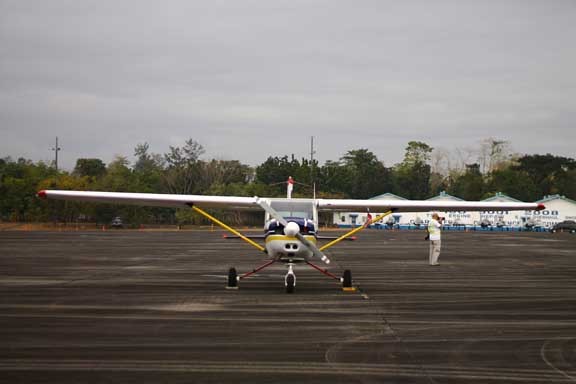 Flying to me, in a more figurative manner, is a way to release all the emotions that have been building up inside of me from everyday living. After this experience, I dream of learning how to fly a plane even just for once, for the sake of experience, because other people say that when you fly, there's a wonderful sense of freedom, weightlessness, and pure joy for living. Just imagine how birds get to do this everyday of their lives?
When you fly, there are no such things as boundaries or borders. The sky is the limit!
Or better yet, When your heart is in your dreams, there are no such things as boundaries or borders. The sky is the limit! A